There aren't many bipartisan issues around the Idaho capitol these days.
But one area that many Idahoans on both sides of the aisle seem to approve of is repealing the grocery tax.
During Governor Otter's last term in office, the Idaho legislature sent him a Grocery Tax Repeal bill which he subsequently vetoed.
Most Idahoans thought this was a sincere effort to repeal the Grocery Tax. Sadly, it was likely nothing more than a publicity stunt by some legislators to help their re-election bids.
Certainly, there are some legislators who want to repeal the tax.
You have to wonder how big that number is though given how that bill was killed, and what has happened since the vote in 2017.
The 2017 Grocery Tax Repeal was sent to Governor Otter with NO CHANCE to override his veto.
In Idaho, there is no "veto override session" like some states have. This means that if the legislature adjourns for the year and a governor vetoes a bill, it is dead.
If the legislature gets the bill to the governor early enough, and then he vetoes it, the legislature can override it while still in session.
You have to wonder then what the 2017 vote was really about. The legislature waited until the very end of the session to send Gov. Otter the Grocery Tax Repeal, knowing full well he was going to veto it.
They even had a veto-proof majority that could have overridden his veto.
From a strategic standpoint, this is typical political maneuvering. Vote on a bill the people want, then blame it on someone else when it doesn't pass.
You look like a hero even though you knew the bill was never going to go anywhere.
Even back in 2017, I felt like the people of Idaho has been stabbed in the back by Governor Otter. But even more so, I felt like some in the legislature had deliberately used the issue for their own political gain.
In 2018 and 2019 the legislature again failed to bring forward a Grocery Tax Repeal. Our current governor, Brad Little, has even said he supports repeal.
So what's the problem?
It's 2020 and Rep. Priscilla Giddings tried to introduce a bill to repeal the Grocery Tax.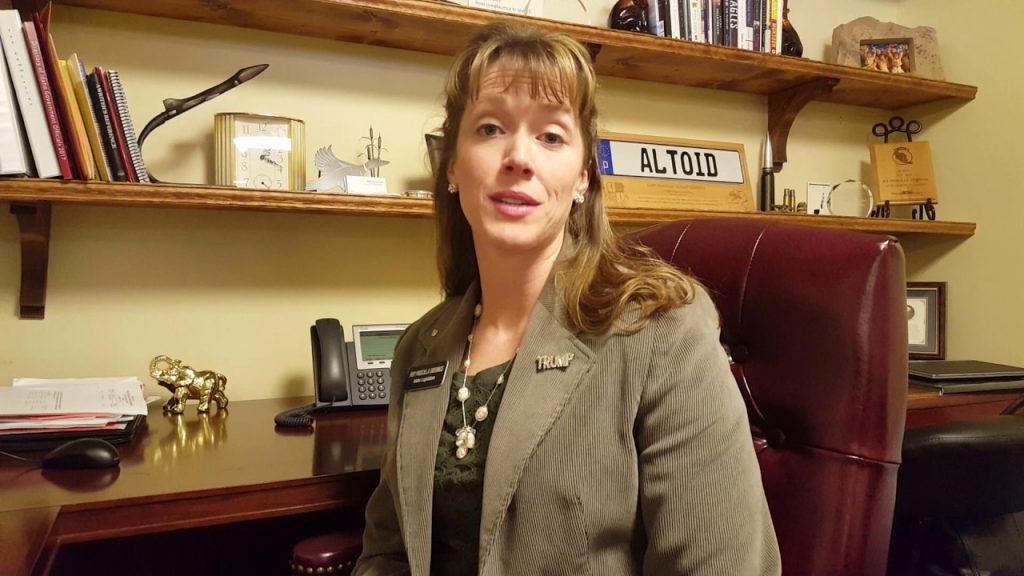 Unfortunately, the committee voted to not even let the bill have a public hearing.
In a 9-7 vote, Republican lawmakers killed Rep. Giddings's proposal.
A litany of excuses is sure to follow as lawmakers try to justify the destruction of yet another good bill.
Was it because the bill was introduced by a pro-liberty legislator?
Did they not want her to have the "credit" for passing it?
If the legislature really wants the repeal, then why has it not happened since the original passage in 2017?
I hope that Idahoans watching this debacle unfold understand that even in Idaho a swamp exists. We really aren't any different than D.C.
The players may be different but the special interests that control the legislature seem to outweigh whatever desires you have as a citizenry.
Election season is just around the corner.
Perhaps if it was your legislator who voted down the introduction of Rep. Gidding's Grocery Tax Repeal legislation, you can voice your frustration to them for their decision.
It's far past time for the legislature to repeal the Grocery Tax.
Reach out to your legislators and demand that they take up the Grocery Tax Repeal this legislative session. It's not too late for them to do the right thing.
What legislators will step up and make it happen?
If we had more Representatives like Priscilla Giddings it would already be a done deal.