This article is the third in a series of articles designed to give you my thoughts and personal endorsements for several legislative races.
Soon, Idahoans will pick legislators who will represent them in the 2021/2022 Idaho legislative sessions.
In this post, I want to take a look at the District 31 House Race for Seat B.
District 31 covers Blackfoot and the rest of Bingham County.
This is a matchup between incumbent Representative Julianne Young and challenger Donavan Harrington.
Rep. Young has served in the Idaho House for two years.
Prior to Rep. Young winning the seat, it was held by Rep. Julie VanOrden. VanOrden came under heavy scrutiny for comments she made about gun rights.
Rep. Young easily defeated VanOrden and has proven to be a solid conservative in her first term.
Donavan Harrington is going to be the establishment pick. 
It's unclear how much Harrington is going to spend in the race but one thing is for certain, he can't even get his own website in order.
As of this writing, most of Mr. Harrington's website is in a foreign language!.
And that's not because Mr. Harrington is using a foreign language, it's because his campaign is so inept they don't even have the website ready to go before he launched the campaign. If you click on "Issues" or "News" or "Endorsements" you will see filler material that is common in a new WordPress site.
Here is a screenshot of what one of the tabs looks like.

If Harrington can't even have a website up and running, what confidence do I have that he can help run the state government?
Rep. Young, on the other hand, has proven her ability to fight for conservative causes in the capitol.
She successfully led an effort to protect the integrity of our birth certificates. Rep. Young understands the importance of taking on the radical left.
Additionally, Rep. Young has proven she will actually fight for the 2nd Amendment.
Rep. Young worked with Rep. Christy Zito last year to expand Constitutional Carry and make the age limit the same throughout the state!
This year she cosponsored another expansion of Constitutional Carry and supported the School Carry bill sponsored by Rep. Chad Christensen.
Rep. Young has proven her conservative credentials with a solid-voting record and not just campaign rhetoric.
She has voted numerous times against wasteful spending, government overreach, increasing spending, and has fought hard for social issues important to conservatives.
Rep. Youngs's "Freedom Index" rating is a fantastic 92%!
This means that she votes against bigger government most of the time she votes.
In closing, you are NOT going to get a better conservative if you choose Donavan Harrington. 
Harrington will be another establishment "yes" man in the capitol.
He will tell you what you want to hear on the campaign trail. Then, when safely in office, he'll do what he is told by party leaders.
We already have enough of those in the Idaho capitol.
What we need more of are legislators who will do the right thing regardless of what party leaders tell them to do.
My official endorsement for the Idaho District 31 House Seat B Race is Julianne Young.
If you wish to learn more about Julianne Young or donate to her campaign you can go to https://www.youngforidahohouse.com/ today!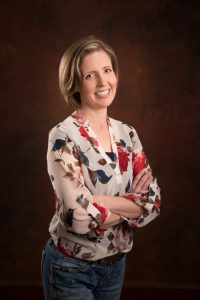 Please note that my endorsement is my personal endorsement.
These endorsements and opinions do not reflect anything related to my work with the Idaho Second Amendment Alliance.