Recently, news broke that notorious gun-grabber Michael Bloomberg was courting Boise City Councilman TJ Thomson for an endorsement.
Bloomberg, who is skipping the first four states of the Democrat Presidential Primary, is instead focusing on "Super Tuesday" and states just after Super Tuesday to launch his campaign.
Idaho is one of those states.
He has spent hundreds of millions of dollars on TV, radio, and social media ads in an attempt to buy the election. Many of these ads have run in Idaho.
Bloomberg has now turned his campaign up a notch in Idaho.
Idaho is the most pro-2nd Amendment state in the country. We have the best gun owners any state could ask for.
And Michael Bloomberg wants to set up shop in Idaho?
In contrast to Bloomberg's gun-grabbing agenda, 150 gun owners braved a snowstorm to show their love the 2nd Amendment today (2/5/2020) at the capitol in Boise. We let the gun control crowd, including Michael Bloomberg, know we are here to fight back,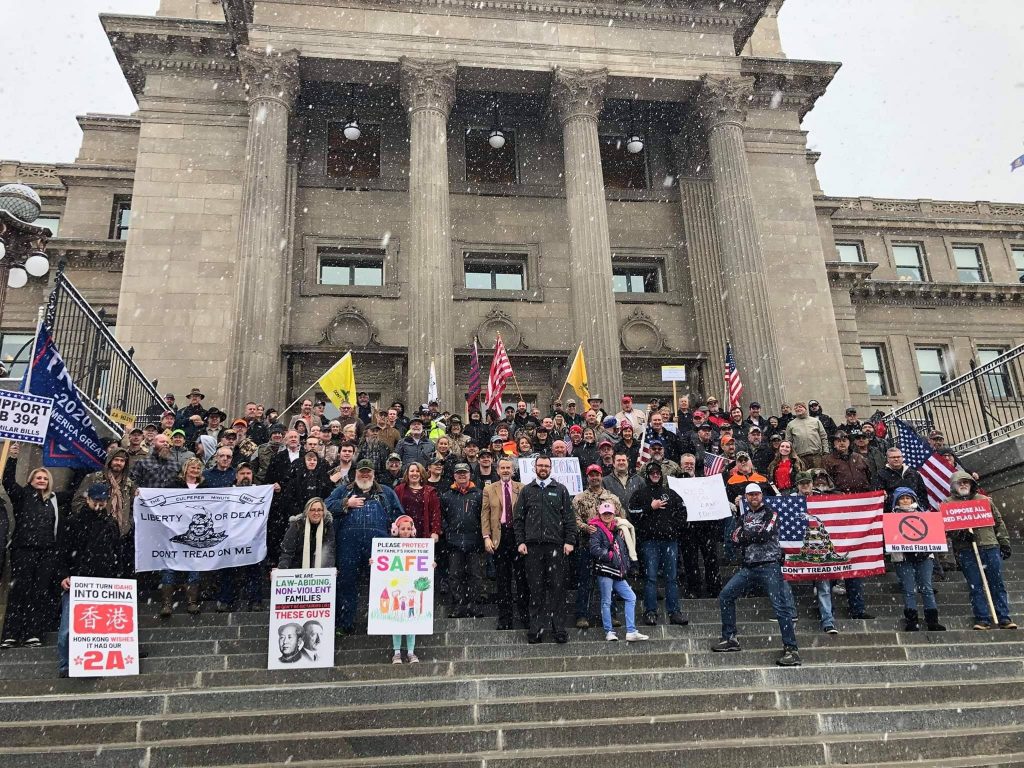 These are the people who are ready to stand up to Bloomberg and his radical agenda.
And there are many more just like them in Idaho.
Now, Bloomberg has set up a campaign office in Idaho to help court Democrat voters for the Democrat Primary.
I had to go and see this office for myself. After the rally, I drove down to Bloomberg's office in Boise to show gun owners what was happening.
Snow and all, I shot the video below on Facebook to give you a live report on what was happening.
Gun grabber and nanny-stater Michael Bloomberg has an office here in Boise.

Posted by Greg Pruett for Idaho on Wednesday, February 5, 2020
There is no telling how much money Michael Bloomberg intends to spend in Idaho for his campaign.
More concerning however is how much he will eventually try to spend in Idaho to flip us "blue." He has already done so in states like Washington, Colorado, and Virginia.
Idaho's gun owners can't be apathetic in the defense of gun rights or any of our liberties. 
Your activism is desperately needed and we hope you'll continue to stand with us. If you haven't already done so, be sure to join the Idaho Second Amendment Alliance today!
Be sure to share this story with as many Idahoans as you can to help spread the word that the fight for gun rights is alive and well in Idaho.
This is our time to stand up for the right to keep and bear arms.