The new Congress is fast approaching and the next two years promise to be one of the hardest battles gun owners will have to fight. It may be an even tougher fight than when President Obama was in office.
Soon-to-be Speaker Nancy Pelosi and company are promising to bring a slew of gun control bills forward. They know that many of the bills they want to push won't stand a chance of passing but they will push them anyway to create pressure on Republicans in 2020. Bills that ban so-called "assault weapons," limit magazine size, impose waiting periods, and others don't really have much of a chance at passing and God help us if they do. Keep an eye on them though and oppose them with everything you have!
I already established in a previous article that faith in the Republican Senate, and even President Trump, to stop gun control isn't well founded. Republicans already failed gun owners the last two years by not passing pro-gun bills. They instead pushed the NICS FIX gun control and supported President Trump's bump stock ban. The reality is that Republicans may feel they have to support gun control to win in 2020, a move that would prove devasting to them.
Republicans must fight hard against any and all gun control measures in the next two years. They must give gun owners a reason to show up at the polls because they failed to do so in the 2018 mid-terms. They stabbed gun owners in the back and they may do it again.
With two years before the Presidential election, what are the gun control measures that gun owners should be most concerned about?
First, let me say that any meaningful pro-gun measure is NOT going to pass in the next two years. Republicans had the chance to do that and they failed. They failed despite gun owners giving massive amounts of money to defeat Hillary Clinton.  Republicans failed to listen to gun groups like Gun Owners of America who pushed hard to pass pro-gun measures and block gun control.
Now we will find ourselves in a defensive fight once again, and a very determined enemy that we have to defeat.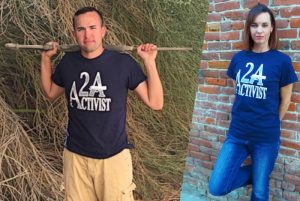 The first measure that gun owners should be concerned about is Universal Background Checks.
Gun grabbers want to expand the already unconstitutional background check system to include any and all private sales or transfers. Want to sell or give your firearm to your spouse, children, neighbor, lifetime friend, co-worker, and anyone else you choose? You must first get government permission from the government to do so!
These invasive checks will do NOTHING to stop crime and will only impact law-abiding citizens. Several states have Universal Background Checks and there is no noticeable impact on crime rates after their passage, as shown in anti-gun California.
The reality is that Universal Background Checks are a back door to gun registration. Gun grabbers know it won't slow down or stop crime. That isn't their goal. Their goal is to have a system running whereby they can track every firearm changing hands between law-abiding gun owners.  Why would they want to track each and every firearm? Good question and our second measure to watch is exactly why.
The second measure that Democrats want to push is Gun Confiscation (Red Flag) Orders.
While over a dozen states currently have these unconstitutional and deadly laws, Pelosi and other gun grabbers want it at a national level. Gun Confiscation Orders are the most unconstitutional gun grabbing law we may have ever seen in this country. The severity of these laws can't be overstated.
I wrote a lengthy article about Gun Confiscation Orders and why every gun owner, and really every American, should absolutely oppose them!
In short, Gun Confiscation Orders "allow" the courts and police to come to your home and take your guns if someone "feels" you are a threat to yourself or others. No crime has been committed. You aren't even charged with a crime. You certainly aren't convicted. You aren't part of the "process." They take your guns, and possibly your life if you don't give them up.
By passing both Universal Background Checks and Gun Confiscation Orders, gun grabbers can them deem anyone who opposes them as a "danger" to themselves or others. By having a tracking system in place, they will know how many and what types of guns you have. This is the end game.
The reason I feel these two issues are the best chance Democrats have at gun control is that there are too many uninformed or misguided gun owners and Republican politicians who are falling for these traps.
Even here in Idaho, many gun owners don't know what Red Flag laws are as I quickly found out at a gun show in Pocatello. Additionally, one of our Congressmen (Mike Simpson) supports Universal Background Checks. If we are having these problems in one of the most gun friendly states in the country, what chance do the rest of you have?
I hope I'm wrong. I hope gun grabbers will be unsuccessful in their efforts to pass these atrocities against our Constitution. A large part of what happens is on you and me. If you start right now and let your Congressional delegation know that you oppose these measures, then you are ahead of the game.
If you sit back and wait for these measures to hit the floor before you start your activism for the 2nd Amendment then it will be too late. When you see petitions, articles, and videos that oppose Gun Confiscation Orders and Universal Background Checks, be sure to share them with your family and friends!
We have to get more gun owners educated on these less known, but very dangerous issues before it's too late.
Be sure to Subscribe to our YouTube channel and follow us on Facebook! I keep you up to date on all the important and critical 2nd Amendment issues happening right now.  Please be sure to share this article with every gun owner that you know!