California.
A mere mention of the word in Idaho is likely to evoke some very emotional responses.
Idaho is one of the fastest-growing states in the country. For several years now, much of that growth is coming from Californians.
For those of us living in more urban areas, the growth feels out of control. The Idaho we once enjoyed out of the national spotlight has quickly faded.
Other states have felt a similar sting of growth into their urban areas.
Years ago, Oregon and Washington state had similar influxes of Californians into the Portland and Seattle area of their states.
Both of those states are now under full Democrat control.
Is Idaho destined for the same fate?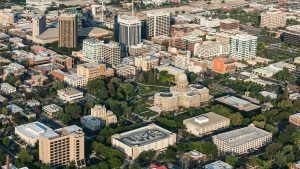 First, let's be clear that we can't stop people from moving to Idaho and we can't ban them from voting for 10 years after they move here.
Neither is constitutional or even feasible if it were constitutional.
So, if we can't change who is moving here and we can't prevent them from voting, how to we keep Idaho free?
Let's first discuss what the various "camps" of Californians that are moving here.
LIBERAL CALIFORNIANS
There is no denying that some of the Californians moving here were priced out of their state. They wanted somewhere cheaper to live.
Idaho offers much cheaper housing than nearly every city in California. Many Californians moving here are paying cash for their Idaho homes.
These people loved the progressive policies of California and will try to do all they can to make Idaho just like California despite California being ruined by those policies.
ACTUAL CONSERVATIVE IDAHOANS
The majority of Californians moving to Idaho identify themselves as "Republicans. "These folks are the political refugees who are escaping the radical progressivism that has made California unlivable. From gun control to environmental regulations, to devastating taxes, these people want a better life for themselves and escaped to Idaho.
These people moved here to escape the liberal madness AND are helping Idaho stay "red."
They know that if they don't get involved in defending Idaho from progressivism, they'll end up in the same situation they just left.
MODERATE "CONSERVATIVE" IDAHOANS
These people who move here to escape the liberal madness, but they feel like Idaho is so "red" that they don't need to be involved.
These folks like some of the big-government ideas from California and want to implement those radical progressive ideas in Idaho.
California is so far to the left that these "conservative" Californians think more like liberal Idahoans than conservative Idahoans.
Of course, you could fit long-time Idahoans into these categories as well.
There is no telling which of these California groups is the largest and we'll likely never know.
With all these different groups of people in mind though, are Californians going to be to blame if Idaho turns "purple" or "blue?"
Having traveled the state of Idaho and talked with gun owners and other conservatives, I can tell you that no one group of people is the problem.
Yes, some of the categories of Californians mentioned above are going to be an issue.
However, another major issue I have seen from conservatives in Idaho, who were born here or lived here for a long time, is that many believe Idaho is immune from the same fate as California, Oregon, Washington, Nevada, Colorado, Texas, and Virginia.
Many of these Idahoans live in the more rural parts of the state where it is harder for them to feel the effects of growth. Their legislative districts are extremely "red" and therefore they see no need to concern themselves with city, county, or state politics.
This category of people is perhaps more detrimental than any other.
Not only do some of them believe Idaho is immune from progressivism, but they also tell other Idahoans that "all is well" and that concerns about Idaho turning blue are "fearmongering."
Apathy, as I have written about previously, will be the downfall of Idaho.
We need people to stand up to the progressive movement, no matter what state they are from, including our own.
I know from working at gun shows across the state that Californians are getting involved in the fight to protect gun rights in Idaho.
The number of gun owners joining the Idaho Second Amendment Alliance that are from California almost seems to be outpacing the Idahoans who have lived here for a long time.
We even have a number of Californians who have joined the Idaho Second Amendment Alliance and they don't even live here yet. They are moving to Idaho in the near future but wanted to join the ISAA so they are ready to fight when they come.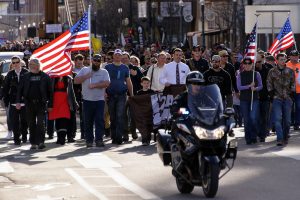 That isn't to say that long-time Idahoans aren't mobilizing in droves to fight back against progressive groups like Reclaim Idaho, but will it be enough?
What all real conservatives in Idaho must be focused on is standing together in the fight for liberty.
We can't keep bashing one another and expect to defeat the real enemy, progressives.
Whether they are progressive Idahoans or progressive Californians that have just moved here, they are the real enemy of liberty.
If you are a long-time Idahoan, or you just moved here from the "left coast," get involved!
Join with groups/organizations that are fighting to keep Idaho from becoming the next California.
Understand that not every person running for office with an "R" next to their name is actually a Republican.
Republicans must do better at vetting candidates for office or Democrats will continue to run with an "R" next to their name because you haven't done your homework on where these candidates really stand on the issues.
Pay attention to your local elections.
Progressives are already taking over cities/towns in Idaho where party declaration isn't allowed in Idaho.
What has happened in California is already happening in Idaho.
Get off your butt and fight back or we'll get the government and Idaho we deserve.