There are a number of important bills making their way through the Idaho capitol this year.
The bills are designed to be proactive in keeping Idaho from going down a path of radical progressivism.
I was at the capitol today and attended part of a hearing for one of the more "controversial" bills introduced this session.
House Bill 500, sponsored by Rep. Barbara Ehardt, would prohibit biological boys, regardless of how they identify, from participating in girls' sports.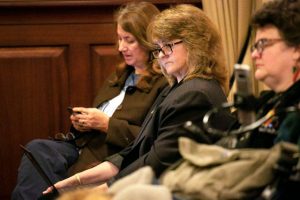 The bill was sure to bring out a lot of emotions and it surely did.
You could feel the tension in the room.
A number of concerned parents got up and testified about the fairness that would disappear if we allowed boys to participate in girl's sports. During their testimonies, you could hear snickering and anger coming from some in the crowd.
You have to wonder though, how is this bill even remotely controversial?
How are we at a point in our society where prohibiting boys from playing in girl's sports to is a bad thing?
I would think that keeping women's sports intact is a good thing.
The feminists should have been testifying in droves today in favor of this bill. Wasn't the feminist movement all about equality and keeping male dominance at bay?
After the hearing was over I saw a number of individuals from the LGBTQ crowd chastising some of the people who testified in favor of HB 500. 
"Trans-Women are women too!" This phrase was spoken several times.
The problem is, this simply isn't true.
And when it comes to sports, biological men have a very distinct advantage in a number of sports.
This is especially true in physical sports. Other states, particularly back east in more liberal states, are already having problems with the issue.
In Connecticut, not exactly a bastion of conservatism, a group of high school girls is suing their school over boys participating in their sports.
And why shouldn't they when biological boys are beating them in their own sports?
It's imperative that Idaho gets ahead of this issue and not try to deal with it later on when it becomes a problem.
Of course, if you look at the comments on social media you will see mockery from the left and even some on the right side of the political spectrum.
"This isn't even an issue in Idaho!"
"Don't we have more important things to focus on?"
It is some of these same people who will be whining and complaining when it does become an issue. You can't let the radical progressives force their ideas into Idaho and then try to reverse it later on.
Now is the time to ensure Idaho doesn't become the next California.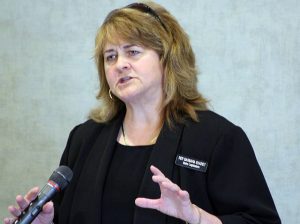 Rep. Ehardt's bill is a great step in keeping girl's sports fair and equal.
Allowing boys to participate in girl's sports will eventually lead to the end of girl's sports altogether.
Trans-girls are not girls. They are boys.
That doesn't mean they needed to be treated inhumanely.
They are children of God as any other human is.
But for the sake of sports participation, they should either compete with other boys or work to create a different division of sports where gender is irrelevant.
For now, I would encourage Idahoans who care about protecting girl's sports to contact the House State Affairs Committee and telling them to vote "Yes" on HB 500!
You can contact them at hstaf@house.idaho.gov.
The next hearing is taking place tomorrow (2-20-2020) at 8:00 a.m. so send your email right away.
If the bill passes the committee, which it should, then be sure to contact both of your House members and ask them to vote for it on the House Floor.
Finally, be sure to share this article so all Idahoans are aware of what is going on without all the liberal news bias.