Senator Mitt Romeny voted with Democrats last week to call witnesses to the impeachment trial of President Trump.
He was subsequently not invited to attend CPAC (Conservative Political Action Conference) this year.
Romney is considered to be one of the biggest moderate Republicans in the U.S. Senate. His past support for big-government healthcare, spending habits, pro-abortion stances, and anti-gun agenda has earned him the moniker, "Republican In Name Only" or RINO.
After the vote Romney took with Senate Democrats, Republicans across the country blasted RINO Romney. They were flabbergasted at how "deep-red" Utah ever voted the scoundrel into office in the first place.
Setting aside Romney's religious ties to the Utah area, Republicans really have a bigger problem on their hands that might explain Romney's victory in Utah.
Some voters in the Republican Party seem to be able to identify RINOs who are a problem in another state but can't seem to identify RINOs running in their own state.
For instance, voters in Idaho's 2nd Congressional District would probably blast Romney as a RINO and say that he is a disgrace to the Republican party.
Yet some of those same voters elect Congressman Mike Simpson over and over again.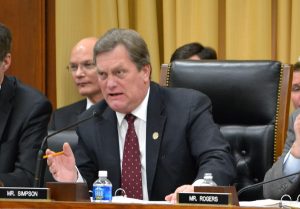 While Simpson may not be as big of a RINO as Romney, he is a pretty big RINO nonetheless. 
He has been a supporter of gun control and a number of other liberal issues.
So, why do voters keep putting him back in office?
Are they unaware of his terrible voting record or do they just not believe that "their guy" is as bad as Romney?
It seems as though we have blinders on when it comes to our own elected officials.
Or are we just buying into their campaign rhetoric that they are "conservative" as anyone?
The same holds true for state legislators. Too many voters don't ever dig into the votes their legislators make.
Some Republican legislators vote like Democrats knowing they'll get elected each election cycle. They know enough voters will see the "R" next to their name and not research any further.
How else do you explain folks like Rep. Jarom Wagoner (Republican-Caldwell) keeping their jobs?
Rep. Wagoner is one of my Representatives.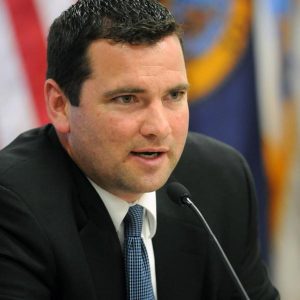 I know him personally. He's a very nice guy and I'd take a bullet for him if I had to.
But on government policy, he votes for bigger government a significant amount of the time.
His Idaho Freedom Foundation rating the last two years was a D- (2019) and D+ (2018) respectively. 
For comparison's sake, my other Representative, Greg Chaney, had a B- and B+ in those same years.
Rep. Wagoner seems to vote more with the Democrats than Republicans on big issues.
I mean, if I got a "D" in class it usually meant I wasn't doing very well.
And he isn't the only Republican voting in the "D" range. In 2019, 30 Republicans had a "D" rating!
Many of them voted for tax increases, spending increases, government regulations, and more.
The Idaho Freedom Index is a great tool that Republicans can use to judge how their legislators are voting.
The Idaho Freedom Foundation rates bills which either expand or shrink government power.
If a bill increases government power then it is given a negative rating. If a bill shrinks government power then it is given a positive rating.
Perhaps you don't want a RINO in your district?
This tool is a great start to researching how your legislators vote on a variety of bills.
If your legislators are not living up to the Republican standard of "limited government" then perhaps it is time for a change. 
So, while it is fun to look at the faults of other voters for electing people like Senator Mitt Romney, you may also want to "look in the mirror" in your own state and see if you aren't helping a RINO yourself.
Clean up our own house so to speak before we cast stones at others.
If Idaho doesn't want to end up like other states that have fallen to the progressives, then Republicans must learn to figure out which candidates intend to uphold the platform.
Otherwise, we end up with a bunch of Mitt Romneys and on a path to bigger government.