This article will be the second in a series of articles designed to give you my thoughts and personal endorsements for several legislative races.
Soon, Idahoans will pick legislators who will represent them in the 2021/2022 Idaho legislative sessions.
In this post, I want to take a look at the District 11 House Race for Seat B.
District 11 covers a large part of Canyon County with towns such as Middleton, Greenleaf, and Wilder but not the city of Caldwell or Nampa.
This is a matchup between incumbent Representative Tammy Nichols and challenger Kirk Adams.
Rep. Nichols has served in the Idaho House for two years.
Prior to Rep. Nichols winning the seat, it was held by Rep. Christy Perry. During the 2018 race for this open seat, Perry handpicked Kirk Adams for her replacement.
The seat was a very tense five-way battle with Nichols as the victor in the end.
She has proven to be a solid conservative in her first term.
If Perry's support of Adams was any indication of how Adams would have voted, it's not a good sign. Perry was a moderate "Republican" at best when she was in the legislature.
She even campaigned for Medicaid Expansion with Reclaim Idaho, a radical progressive group trying to turn Idaho "blue."
Kirk Adams, who has come under heavy scrutiny in Middleton as a school board member, is going to try and beat Tammy in a one on one race in 2020. 
Adams was targeted for recall as a school board trustee in 2019. He wasn't serving on the school board long enough to be recalled.
The recall was the result of a heated debate over the non-renewal of a contract for a principal that many parents and students liked but was let go.
This should make the race even more interesting.
Tammy has shown her constituents that she is knowledgeable in a variety of areas, especially when it comes to education.
Rep. Nichols is also a legislator who spends a lot of time communicating with her constituents. And unlike many legislators, she does her best to give people specific communication and not canned emails.
Rep. Nichols has also been a strong defender of the 2nd Amendment.
This year, just like every year, all legislative candidates will tell you they support the 2nd Amendment.
Rep. Nichols was no different on the campaign trail in 2018. However, she has proven her 2nd Amendment credentials since she was elected by her constituents.
She has filled out the ISAA candidate surveys with 100% pro-2nd Amendment answers each session.
In both legislative sessions she has been in office, Rep. Nichols has cosponsored two Constitutional Carry bills and one School Carry bill.
Rep. Nichols has proven her conservative credentials with a solid-voting record and not just campaign rhetoric.
She has voted numerous times against wasteful spending, government overreach, increasing spending, and has fought hard for social issues important to conservatives.
Rep. Nichols's "Freedom Index" rating is a fantastic 88%!
This means that she votes against bigger government most of the time she votes.
In closing, you are NOT going to get a better conservative if you choose Kirk Adams. 
Adams will be another establishment "yes" man in the capitol.
He will tell you what you want to hear on the campaign trail. Then, when safely in office, he'll do what he is told by party leaders.
We already have enough of those in the Idaho capitol.
What we need more of is legislators who will do the right thing regardless of what party leaders tell them to do.
My official endorsement for the Idaho District 11 House Seat B Race is Tammy Nichols.
If you wish to learn more about Tammy Nichols or donate to her campaign you can go to nicholsforidaho.com today!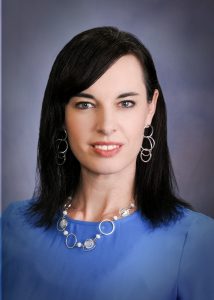 Please note that my endorsement is my personal endorsement.
These endorsements and opinions do not reflect anything related to my work with the Idaho Second Amendment Alliance.