With the legislative session ending this week, time is running out to get bills passed.
Unfortunately, with the death of the school carry bill, only one pro-gun bill remains for gun owners.
The Senate today passed HB 516 which had already been passed by the House.
The vote today in the Senate was 27-5.
The bill now heads to Gov. Brad Little for consideration!
HB 516 is sponsored by Rep. Christy Zito (Republican – DIst. 23) and was carried in the Senate by Sen. Jim Rice (Republican – Dist. 10).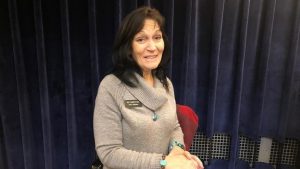 Previously, former state Rep. Karey Hanks worked on this legislation.
The Idaho Second Amendment Alliance has been fighting for full Constitutional Carry since 2012. The initial version was passed in 2016.
However, the age limit outside of city limits didn't match what it was inside city limits. That was fixed last year with HB 206 sponsored by Rep. Zito.
The final piece deals with ensuring that all Americans, regardless of what state they come from, can carry inside Idaho without a permit.
Current law already allows all Americans to carry in Idaho openly without a permit.
They can also carry inside city limits with no permit as long as they don't leave their vehicles.
Sadly, if they leave their vehicles while inside city limits they are now criminals. That is not something we want or should be doing in Idaho.
HB 516, makes Idaho's Constitutional Carry the best in the country if Gov. Little signs it.
I want to thank Rep. Zito and all the of the cosponsors of HB 516 for their support in moving this bill to the governor.
Finally, we need all Idahoans to immediately contact Gov. Little and ask him to sign the bill.
We know that Bloomberg and his Moms Demand Action minions are going to try and stop it. You can't let them!
Contact the Governor TODAY and let him know you want his support.
Email: governor@gov.idaho.gov
Phone: 208-334-2100
Note: The image below is CURRENT Idaho law. That red "X" will be removed with HB 516.